All things are being prepared. Flights are booked, hotel reservations are made. Because:
On Saturday the 25th and Sunday the 26nd of June, Shishiya shihan (7th Dan) will visit the Netherlands for a seminar.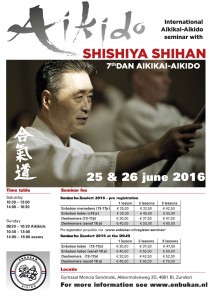 Save the date, the pre registration will open soon. More information about the seminar, diner on Saturday and places where you can sleep will follow soon.